Fiat Grande Punto Torque sensor :
Repair Package Includes:
1 x Steering / Torque angle Sensor
1 x Steering / Torque angle Sensor installation manual.
1 x Torque sensor calibration OBD device (on loan basis) You need to return the calibration device !
1 X Torque sensor calibration software + manual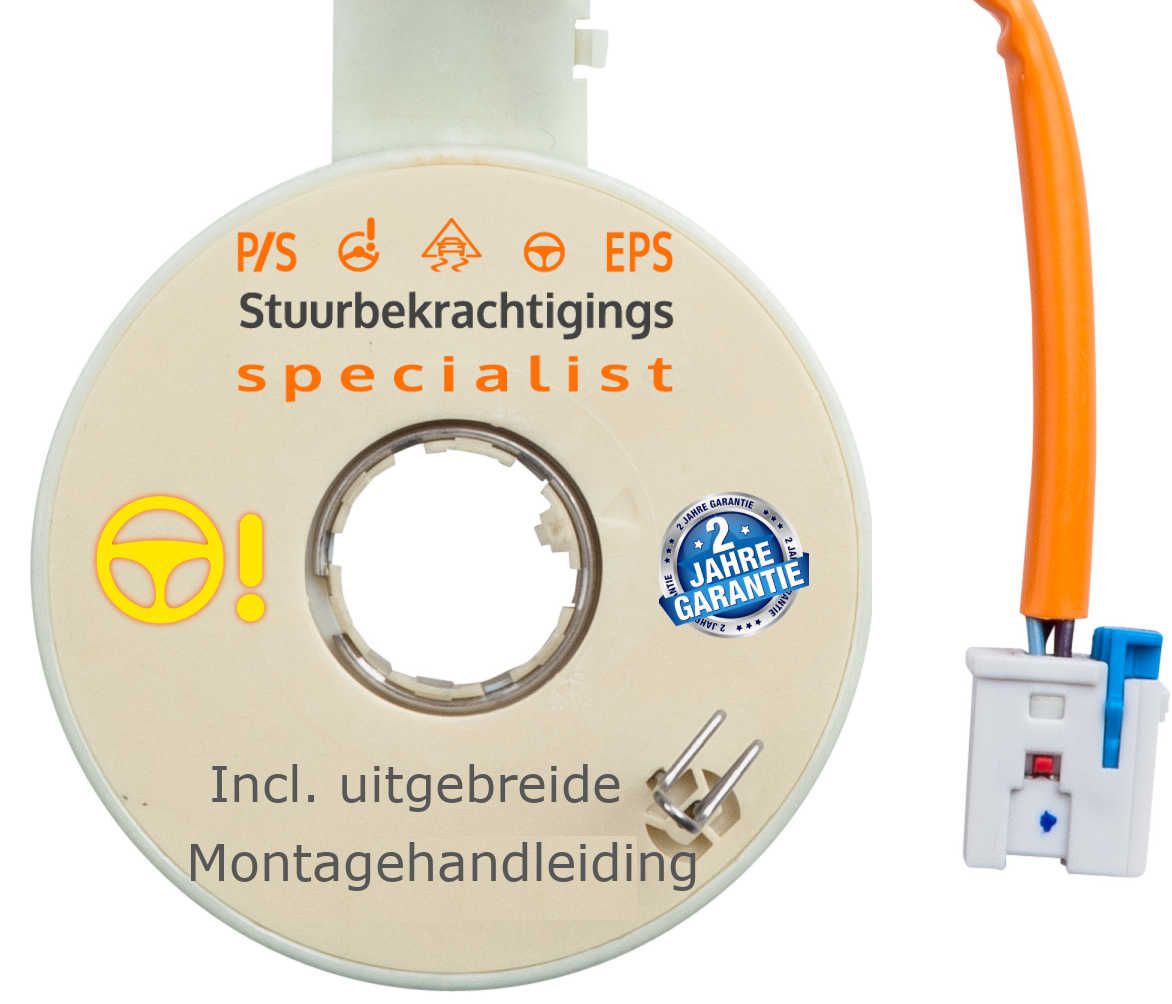 Shipment per DHL. Delivery 2-3 days after receipt of order!
Important:
After Sensor replacement you always need to perform Torque sensor calibration.
Torque Sensor Calibration is -> NOT <- possible for Grande Punto / Fiat 500 / Ford Ka with Fiat Examiner / Bosch KTS / Gutmann / Launch /Delphi / Snap- On.
With our OBD device you can calibrate the Torque sensor for Grande Punto / 500 / Ford Ka.
We need Power Steering column details.
Just loop upwards from Coupling pedal and look on metal plate on the label . Please mention DWG fiat nr.
3 connectors should go in the column.
The smallest connector has a blue clip right? What is the colour of the cover sheat? White or purple.
Please mention company VAT nr. With VAT nr we deliver parts netto ( without VAT !)
There is no need to change the steering column.
Leave the column in the car and Repair your column in 1 hour maximum!
There are many Advantages of repairing the Power steering column by replacing the steering angle sensor:
Fiat Grande Punto Torque sensor
- 2 year warranty on the new steering-angle sensor.
- Save time. You can start the repair of the powersteering column immediately so no delay.
- No waiting time on your Steering column 3 to 5 days.
- You keep your good working motor and Module!
- Save money by changing the sensor yourselves. Save repair time. Total repair only 1.0 hours .
- A step by step Installation guide is included with your order.
- 6 days a week phone support 8:00- 17:00
Not Satisfied 100% money back warranty!!!!
Important:
A very detailed Sensor installation manual is included.
Please do not install the sensor Without our installation manual!
We are 100% confident you prefer to repair the Powersteering Column by
changing the sensor in 1 hour only.
We will be happy to assist you by phone if you need assistance.
Please contact us now!